British Worthies watch with petrified expressions at the back of Eve the angel who has undressed in their temple. Young women are often willing to dedicate their naked bodies to male divinities, an ancient noble ritual strongly supported by most of the male divinities who care about preserving traditions.
If your Internet broadband connection is not good enough to see this clip, or if your computer is too slow,
or if you videocard is unhappy with full HD resolution,
try to watch it HERE
You may also wish to download the clip and store it for eternity in Super High Quality High Definition in the following formats:
[1080p-MPEG4-H.264] (254 Mb)

Do you want to see more intellectually naked women
passionately reading their Beloved Book?
Feel free to support this site presenting good literature topped with beautiful women by putting a link on your website and/or by pasting on your website one of our buttons.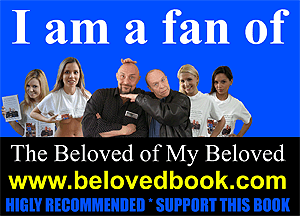 You may easily copy and paste this code into your page.
Want to see more Eve Angel?
Visit her personal homepage!